Metro Pro Wrestling returns to Turner Rec Center in Kansas City, KS, on Saturday, June 14, for our next event! Doors open at 5:30 p.m. Event starts at 6 p.m.

This is a special event featuring matches with some of your favorite MPW stars. After the matches, we will also debut Scott Kessler's documentary "Wrestless," which chronicles Metro Pro Wrestling.

Announced matches so far:
- Metro Pro Champion Jeremy Wyatt vs. Ace Steel
- Stevie Richards vs. Derek Stone
- Central States Title Match: A.C.H. (c) vs. Mark Sterling
- MPW Tag Title Match: Kobra Kai Dojo (c) vs. The Commission
- The Hooligans vs. The King Brothers
- Open challenge for Iceman's International Dance Championship
- Mike Sydal vs. SBC
- Tyler Cook vs. Dan Walsh
- Viking Warrior vs. Hoodlum

Matches will be announced as we move forward. Get your tickets now, as they will be going fast.

Front Row: SOLD OUT
General Admission: $15 (plus tax)
Kids 12 and Under (Does not count front row): $7 (plus tax)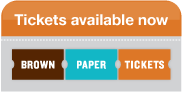 Metro Pro Wrestling on Facebook: http://www.facebook.com/MetroProKC
Metro Pro Wrestling on Twitter: http://www.twitter.com/KCMetroPro

Check out Metro Pro Photos on Facebook: Metro Pro Wrestling Photos

Metro Pro Wrestling airs every Saturday night on Time Warner Cable's Metro Sports at 11 p.m. The show replays several times during the week! Check local listings for details.
Time Warner Cable's Metro Sports is a regional 24-hour sports network, and Metro Sports is the ONLY place you can see Metro Pro Wrestling! Catch us on:

• Time Warner Cable Kansas City Metro Sports SD Channel 30 or 310
• Time Warner Cable Nebraska
• Comcast Cable Channel 44 & 258
• WOW! Cable - Lawrence 37
• Metro Sports 2 on Time Warner Cable Kansas City Channel 311
• Time Warner Cable Metro Sports HD on Channel 1310
Turner Rec Center is located at 831 S. 55th St, Kansas City, KS.
For more information, call Metro Pro at (816) 974-7160.